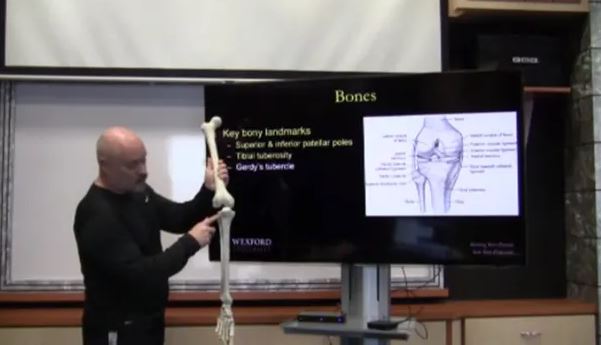 Biomechanics is all about the study of motion and how it applies to the structures of the human body. It is a huge area of study affecting the professions of physical-therapy, podiatry, medicine, and orthotics.
Athletes and Sports participants are becoming aware now of the positive aspects of consulting a biomechanics specialist with regard to performance and injury. Biomechanics Trainer will have the ability to find out whether there are actually any biomechanical issues that might be triggering it to occur continuously; a series of exercises might then be prescribed by the trainers to help reduce the risk of recurrence.
NESTA offer Biomechanics certification program which is perfect for Yoga teachers, Personal Trainers, Pilates, and Manual Therapists that would like to help their clients to Move More Freely.
In this certification program, you will learn new diagnosis skills to have an understanding of your client's biomechanics, exercises, and Techniques to help them boost their movement and training guidelines to enhance joint strength proportions.
The certification program first provides participants the required basic principles into mechanics which then learn a deeper more detailed study and being familiar with into functional anatomy. You can get the opportunity to analyze the movement and function of the human body by means of laboratory data set, modern technology like 3D motion analysis, neuromuscular imaging, and multicomponent dynamometry.
Your learning will take approximately 3-4 weeks (complete within one year of purchase), and you will be supported by instructors who are active in scientific support in the areas of neuromuscular diagnosis and the optimization of athletic performance.
As a Biomechanics trainer, a large selection of career will be readily available to you after completing this Sport and Exercise Biomechanics at NESTA. You can lead sport science courses for elite athletes and teams or even work in industry for organizations operating in sport science solutions.
You may also apply for jobs in health and medical centers or even employment with sporting organizations or national governing bodies.