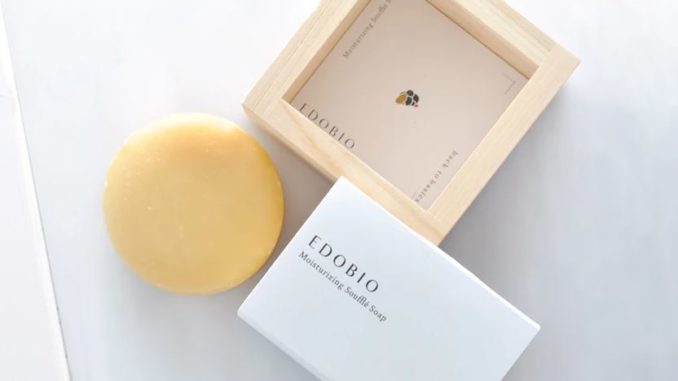 EDOBIO is an all-natural skincare brand that focuses on basic and minimalistic beauty routines. Tracing back to its Japanese roots, the name EDOBIO encapsulates the company's inspiration from the "Edo" period, along with the biotechnology techniques used to develop each product line.
The History Of EDOBIO
Ukiyo-e paintings in ancient Japanese culture traditionally display women with glowing skin. These historical block prints were a popular expression of art within this time, influencing the standard of beauty for hundreds of years.
The gorgeous complexions of these Japanese beauties came from the natural skincare ingredients that emerged during the Edo period.
EDOBIO has brought back these simplistic routines, transforming them into modern-day solutions for many common skin problems.
The EDOBIO Standard
The EDOBIO brand focuses on creating new things that are useful for the world. Through inspiration from techniques that have been effective for hundreds of years, each product conforms to a specific set of standards.
EDOBIO strives to be open and transparent with every product sold, giving customers valuable insight into how they are created and what ingredients are used in the process. Staying true to the brand's roots and inspiration, each item is made with detail in Japan.
Friendly to both people and the environment, EDOBIO commits to both plant-based ingredients and innovative techniques that positively disrupt the world of skincare.
Due to the fully natural ingredients that are used in the formula of each soap, EDOBIO products maintain their quality and safety without the need for preservatives and other unnatural elements.
EDOBIO Products
Ukiyoe Soaps
The Ukiyoe Soap collection is available in three varieties: Hana, Hane, and Neko. Using premium natural ingredients, along with specially developed BiProGE Lactic Acid Bacteria, this is a mild soap that is gentle on the skin while still providing effective results.
This particular soap also comes in a travel size, wrapped in clear packaging instead of the artful boxes used for full-sized Ukiyoe bars.
Moisturizing Souffle Soaps
The Moisturizing Souffle Soap collection consists of the proprietary BiProGE Lactic Acid Bacteria as a main ingredient. This particular soap acts as a deep-cleaning agent for all skin types, leaving behind a soft moisturized finish.
Thoughtful Gifts
EDOBIO offers customers the opportunity to bring traditional Japanese cultural elements into the home with special gift sets. These include soap dishes with printed art, a foaming net, and a bar of Ukiyoe soap, all within a unique collectible package.
Carefully Selected Ingredients
EDOBIO is passionate about skin that is healthy on the inside and out. The ingredients used across each family of skincare products provide glowing results that go deeper than the surface.
BiProGE is an original ingredient, made of lactic acid bacteria and yeast, that is active and present in all EDOBIO products. This natural yet simple element combats dryness and blemishes to create immaculate results.
Olive fruit oil is a substance that is similar in texture to human skin. This ingredient is incorporated in EDOBIO soaps as a moisturizing agent that also works to regenerate skin cells.
Contributing to the moisturizing properties of EDOBIO products, honey is a desirable ingredient due to the vitamins and minerals that it contains, as well as its ability to blend with the skin flawlessly.
For More Details about EDOBIO visit https://edobio.com