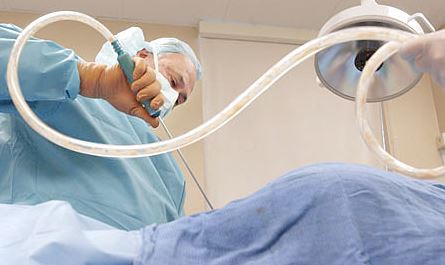 Vaser liposuction (also known as Vaser lipo for short) is a specialist body contouring procedure in the cosmetic surgery industry. The technique uses a combination of ultrasound technology and suction via a small thin tube to create the perfect body shape.
Unlike traditional liposuction, Vaser liposuction, offers minimally invasive treatment, less side effects and less downtime. Meaning you can go about your daily business and work activities after a much shorter recovery time.
Vaser lipo truly is a next generation method when it comes to weight loss solutions. Vaser stands for vibration amplification of sound energy resonance, which means that your fat will be liquefied using ultrasound waves then removed / sucked out of your body using a precise, thin tube. The procedure is known for being precise and can be used to target specific areas of the body, especially the stubborn fat areas that cause many men and women problems.
Vaser lipo is classed as a body contouring procedure because it allows both women and men to sculpt regions of their own body to bring about a more lean and refined appearance. Although Vaser is not a weight loss treatment for large fat removal, it does allow a certain degree of fat cells to be melted and removed from problematic body parts such as; legs, neck, flanks, back, stomach and arms.
Vaser lipo treatments can last anything between half an hour to three hours and multiple areas of the body can be targeted during one treatment session. This means that you can remove the fat from your stomach, back and legs with one procedure session and not have multiple trips to the clinic or multiple periods of downtime.
If you are wondering what the procedure involves, or have doubts about operations, then you need not worry. Your specialist Vaser lipo surgeon will perform your treatment by making very small cuts (incisions) in to your target area and insert the thin tube (probe) to melt the fat cells and remove them by suction.
Procedures of this nature are performed under local anaesthetic and rarely general anaesthetic. Recovering from cosmetic Vaser liposuction is short and only takes between 3 days and 2 weeks for full recovery.Patients are able to see instant results from their procedure and may continue to see results for up to 3-4 weeks post treatment. Vaser lipo can be used in conjunction with a diet and exercise regime to assist in removing stubborn fat areas that are left behind after weight loss programmes.
The best way to find out more information about Vaser treatments is to speak with a specialist consultant who is highly skilled and has years of experience in the field. The staff at Manchester Private Hospital are able to answer all of your questions and put your mind at ease in a pressure-free and relaxed manner. Manchester Private Hospital is a private hospital clinic located in Manchester, UK and offers a range of cosmetic treatments, including Vaser lipo, breast augmentation and tummy tuck surgery.